R Tutorial – We shall learn R decision making statements provided by R programming language to incorporate decision making in R code.
R Decision Making
Decision making is an important aspect in any programming language. It helps to take a different path in the code based on the dynamic results. This helps a lot in process automation kind of stuff, where at some point in the process there could be multiple separate paths, and the state at that point decides the path to be taken.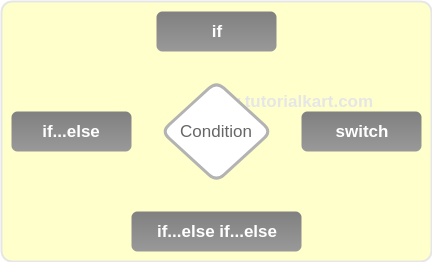 R programming language provides four decision making statements. They are :
Conclusion :
In this R tutorial, we have learnt about R decision making statements – if, if…else, if…else if…else, switch.